Right now I'm trying to stay on top of all of my studies that have just slammed me with work. I haven't had time to venture out to other towns in the area. Some of my friends got a chance to travel to Nijmegen today. I wish I didn't have 6 hours of class. But oh well...after this semester, I'm going to be a much better student than I have been in the past.
I uploaded some photos of the town of Well. I don't have much else to say right now. We go to Amsterdam tomorrow morning! Our itinerary is jam packed. We get to eat at an Indonesian restaurant together, visit the Rijksmuseum and the Van Gogh museum, and a few other activities. Our hostel is in the Vondelpark area of the city. I'm going with a bunch of friends to find a great dance venue at night. It should be a great time, aside from all the work I need to accomplish on the bus there and the train home. I also need to remember to keep a travel journal in my hand at all times - says my writing prof Denya. We'll see how this all goes. I'll try to upload Amsterdam pictures sometime on Monday evening when I have some of my work turned in. For now, here are some random scenes from around the town here.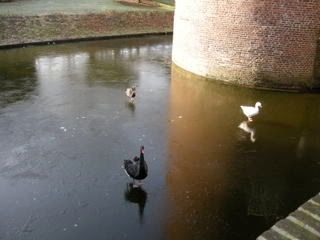 The ducks are ice skating! They needed to find water, so they slowly made their way to some melted water on the ice. It was amazingly cute and intriguing to watch.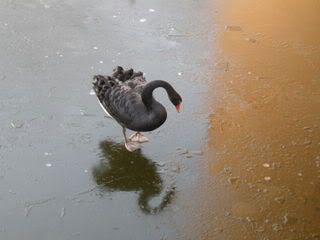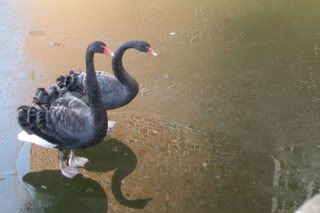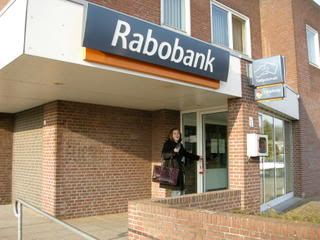 This is the local bank "branch" which really is only an ATM. There's Kristin trying to pull on the door when it pushes inward.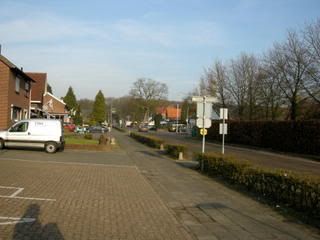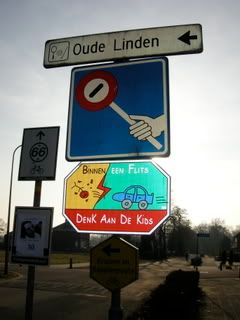 "Within a flash, think of the kids" - Gruesome sign though.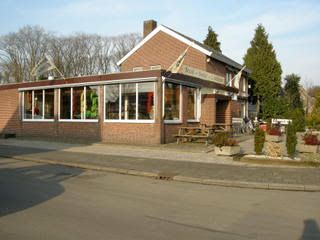 This is the local bakery.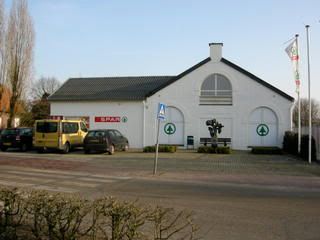 SPAR is the little grocery store. I wouldn't call it a supermarket.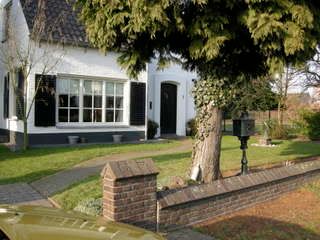 Then we just started taking pictures of the cute houses.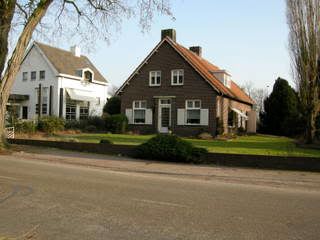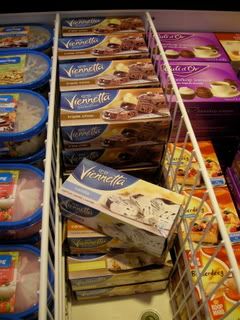 They sell Viennetta here!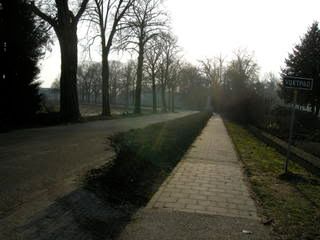 This is the way down the Kasteellaan approaching the castle. It is always inspiring to walk or drive down - so adorable and picturesque.